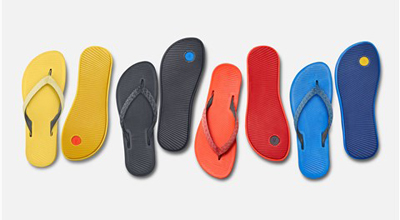 Made from sugarcane, the new product is the first with its characteristics to be made from a renewable resource and should supply the footwear, automotive, flexible packaging industries, as well as others
August 1, 2018 - In line with its strategy to strengthen renewable chemicals, Braskem is launching a resin made from sugarcane. Designed for applications in industries such as footwear, automotive, transportation and others, the new product arrives to expand the company's I'm greenT portfolio, which already is known around the globe for its green polyethylene, the world's first biopolymer to be produced on an industrial scale.
Developed in partnership with San Francisco-based Allbirds, the brand is the first to use renewable bio-based EVA resin (ethylene vinyl acetate copolymer), which is a sustainable innovation from Braskem's I'm greenT brand that will be adopted in the new Sugar footwear line. Already on sale in the United States, New Zealand, Australia, and Canada, the new line combines comfort, design and sustainability.
"With this development, Braskem is demonstrating its leadership in sustainable manufacturing to the entire chemicals industry," said Joey Zwillinger, co-founder and Co-CEO of Allbirds, "Allbirds is thrilled to partner with Braskem to bring this incredibly sustainable alternative, and to share it with the rest of the world."
"The partnership with Allbirds is ideal for launching this new renewable resin, since, like us, it is a company that pursues innovation and sustainability in its products," said Gustavo Sergi, director of Renewable Chemicals at Braskem.
Closely following the industry's competitiveness and needs to arrive at the new solution, Braskem made adaptations in its plant located in Triunfo, Brazil, to produce the renewable resin. With characteristics such as flexibility, lightness and resistance, the resin helps to reduce greenhouse gases in the air by capturing and storing CO2 during its production process.
Since it began to be produced, in 2010, Braskem's I'm greenT polyethylene made from sugarcane has captured the attention of companies around the world interested in adopting the solution. Today, the biobased polyethylene is used by over 150 brands in Europe, United States, Asia, Africa and South America.
"We're always seeking to strengthen our position as the leader in the chemistry of the future. As part of this strategy, this year we launched our operation in Boston, Massachusetts with a focus on biotechnology and advanced materials," concluded Sergi.
Having seen his fair share of sneakers as a professional athlete, Tim Brown understood the need for a simpler and more comfortable shoe. Being from New Zealand, wool immediately came to mind as the perfect material, and Tim began an extensive development process. After teaming up with San Francisco-based engineer and renewables expert, Joey Zwillinger, Allbirds was born. The brand launched its first product in March 2016, the Wool Runner, which was dubbed "the world's most comfortable shoe" by TIME Magazine. Allbirds has gone on to sell over a million pairs of shoes in the first two years of business and continues to introduce new proprietary sustainable materials, including Tree and now Sugar.
Source: Braskem