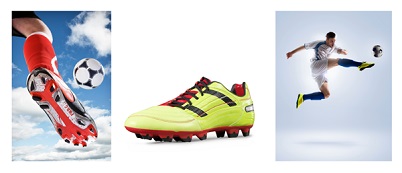 Global chemical company Huntsman will exhibit at NPE2018, in Orlando, Florida, from May 7 to 11. During NPE, Huntsman will demonstrate its expertise in polyurethane elastomers. At NPE, the company will be focusing on the versatility of its polyurethane elastomers products and their wide range of commercial, consumer and industrial applications. The company's PU elastomers team will also be available to talk about the materials and machines they offer for metering, mixing and making hot-cast elastomers.

Trent Shidaker, Global Strategic Marketing Director Elastomers at Huntsman, said: "Over the years we've blended our in-depth understanding of polyurethane chemistry with inventiveness and ingenuity to create a range of elastomers that make a difference to daily life. We look forward to showcasing the results of our endeavours at NPE – a great place to meet people and find out about the latest products and processes shaping the future of the plastics industry."

Huntsman is a leading supplier of polyurethane elastomers solutions that include:
Thermoplastic polyurethane (TPU) resins that can be used in wide range of applications from footwear wire and cable, and film and sheet products to the manufacture of industrial and technical parts.
Optical aliphatic TPU films used in glass and plastic lamination applications in aerospace, transportation, security, and architectural markets
Cast elastomer PU systems, which are used to create wheels, rolls, technical parts and seals for automotive, rail, oil and gas, mining and steel industries, among others.
Cast elastomer PU machines available under the CASTECH™ trademark. This advanced equipment solution can be used for the efficient processing of hot-cast polyurethane elastomers and microcellular elastomer foams.
Visitors will be able to learn more about Huntsman's PU Elastomers portfolio, at NPE 2018 at Booth S20131.
Huntsman Corporation is a publicly traded global manufacturer and marketer of differentiated and specialty chemicals with 2017 revenues of approximately $8 billion. The company sells thousands of chemical products worldwide to manufacturers serving a broad and diverse range of consumer and industrial end markets. Huntsman operate more than 75 manufacturing, R&D and operations facilities in approximately 30 countries and employ approximately 10,000 associates within four distinct business divisions.
Source: Huntsman