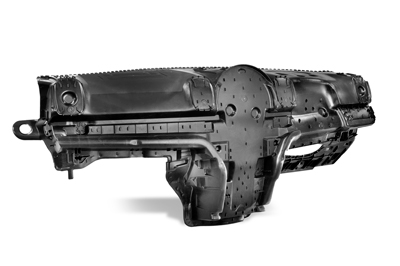 November 29, 2017 - Close collaboration with partners in the value chain has enabled SABIC to build up a bank of knowledge on foaming technologies, and to develop a a diverse global foam portfolios. SABIC is adding to this portfolio with the launch of its SABIC® PP-UMS (Ultra Melt Strength) resin – a completely new generation of melt strength polypropylenes, the company claims.
SABIC says that its new resin is unique in the market, with a melt strength of more than 65 cN and outstanding foam-ability. According to the company, it can be used by all industry segments as a building block to develop new foaming solutions that enable an unprecedented level of light weighting.
"Looking to the future of light weighting, we see that foaming is a key technology to push the boundaries and create even more down gauging opportunities in the industry. For this reason, our global teams are busy developing the next generation of foam-able resin solutions for the market. These solutions can be used in many processing technologies to best meet the unmet needs of the value chain," said Frank de Vries, SABIC's global Foam & Lightweight Leader.
The new PP-UMS material can be used to enhance light-weighting in the Automotive, Packaging and Building & Construction markets, SABIC says.
SABIC's intensified focus on foam technology covers the entire value chain. The new SABIC® PP-UMS material has been evaluated for foaming at SABIC's Foam Innovation Center (FIC) in The Netherlands.
"We all face many global challenges due to an ever-growing population and increasingly limited resources. Foaming is key to help solving these challenges, by pushing industries to invest in solutions that are both sustainable and cost-efficient, with enhanced material properties. We are keen to invite customers and value chain partners to work with us to further develop these innovative solutions, thus enabling our mutual ambitions. That's what we at SABIC call Chemistry That Matters™ ", concluded Frank de Vries.
Source: SABIC